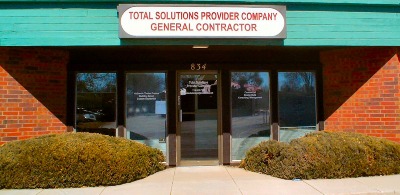 OUR COMPANY


WE ARE A FULL DISCLOSURE COMPANY. We disclose all our actual costs including our discounts. Then at the bottom of the estimate we disclose our overhead cost, contingency fee (margin of error), profit margin.

Because we're a full disclosure company we offer a variety options:
-Pre-Construction Agreements
-Fixed Price Agreements
-Cost Plus with a budget
-Management Agreements
-Consulting Agreements

To assure accuracy in estimating costs and record keeping we utilize software from RS Means, UDA, CSI codes, AutoCad and MS Project


MANAGER: A.J. GUARINO JR.

Has provided a wide range of construction services in Colorado and other states for over 35 years. Offering customers a variety of contracts to meet the customers needs.

Recent projects have included a number of commercial tenant finishes, residential and commercial timber frame structures, residential custom homes and re-models.